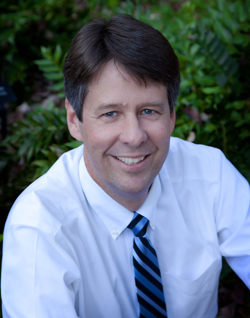 Steve Stewart was born in Fort Pierce, Florida in 1962. His father worked at Piper Aircraft in Vero Beach, and his mother worked various jobs during the school year and took summers off to be with her two children. Steve graduated from John Carroll Catholic High School in 1980.
Upon graduating from Clemson University with a B.S. in Electrical Engineering in 1985, he went to work for Martin Marietta Corporation in Orlando, Florida. After four years working in the defense industry, Steve began contemplating a career change.
Following advice from a friend, Steve decided to apply for an internship with the Florida House of Representatives and enroll as a graduate student at Florida State University. Upon being selected for the internship, he began work with the House Committee on Science and Technology.
Steve received his Masters degree in Public Policy from FSU, and went on to work with the Office of Public Counsel – the office responsible for representing consumers before the Florida Public Service Commission.
While at the Office of Public Counsel, Steve participated in major electric rate cases and provided testimony on behalf of the consumers of Florida before the Florida Public Service Commission. He also represented consumers' interests by accompanying Public Service Commissioners on various regulated utility site visits.
After leaving the Office of Public Counsel in 1994, and following a one-year stint as a consultant for the Florida Telephone Association, Steve began working in the private sector. In 1999, he started his own business, a real estate marketing company, and in 2006, he bought a company in Tallahassee focused on commercial marketing and printing. Today he runs that business.
In conjunction with his private sector activities, Steve has continued to pursue his passion for consumer advocacy as a consultant for the Office of Public Counsel and AARP. He has filed testimony and appeared before the FPSC as a witness on a number of occasions over the last 16 years.
Steve is a member of Good Shepherd Church and has coached city league flag football for more than a decade. He is also the founder of TallahasseeReports.com, an investigative news website reporting on local government activity .
Steve is married to Kathy Verlander. They live in Tallahassee with their six children, Austin, Hunter, Robbie, Jessa, Kate, and Bella.