September 20th
The latest information shows 9,938 positive coronavirus cases have been confirmed in Leon County since reporting began. This means there were 100 new cases reported since yesterday's update.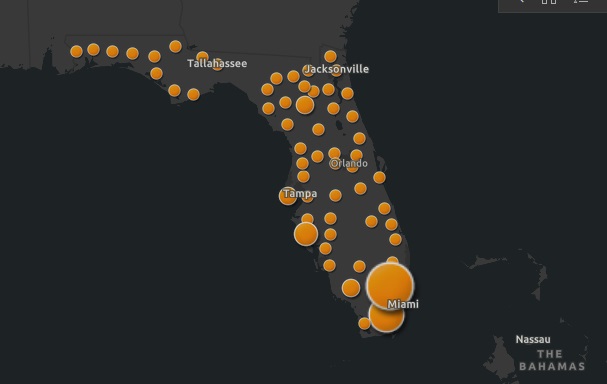 There have been 57 deaths reported in Leon County.
As of September 20th, there were 46 COVID-19 patients hospitalized in Leon County. The chart below now shows current hospitalizations rather than cumulative numbers.
With regards to testing, the report indicates that 84,858 people have been tested and 74,778 of the tests were negative in Leon County. This translates to a 11.71% positive test rate. The state-wide positive test rate was reported as 13.4%.
Positive cases in Florida increased from 681,233 to 683,754 since yesterday's update.
Current hospitalizations increased from 2,273 to 2,284.
Deaths increased from 13,287 to 13,296.
You can review trends of new cases, hospitalizations, and deaths here.
Previous data tables can be viewed here.